SUPERIOR PROTECTION OF WIRE ROPES - 6mm to 36mm
The Viper Mini MK II provides a light weight, easy to use option for smaller or hard to access wire ropes. It cleans and lubricates wire ropes quickly, efficiently and safely. Suitable for wire ropes with a diameter between 6mm to 36mm, the Viper Wire Rope Mini MKII System lubricates ropes at up to 2000mt/hour.The Viper Wire Rope Lubricator provides grease penetration, moisture displacement and total coverage by forcing lubricant into the core of the rope.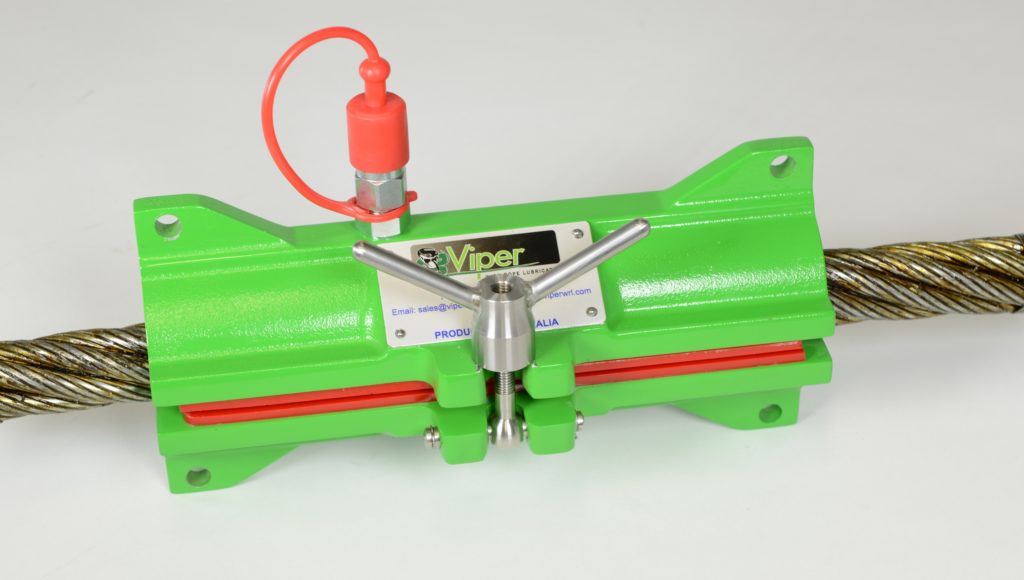 Why Choose the Viper Mini MKII Wire Rope Lubricator
Light Weight – Less than 4kg
Minimises OH&S issues when working at heights
Due to light weight you get more even coating on small diameter multistrand compact ropes
Single Person Operation
Ease to mount on ropes
Fits between ropes on a compound pulley winch application
Cost effective preventative maintenance solution for smaller rope assets
High Speed lubrication of wire ropes due to high volume pump
Health Safety Environment
The Viper WRL was developed with safety and the environment in mind. When used correctly the Viper WRL has a number of Health, Safety and Environment benefits.
Every gram of grease goes on the rope  – no contamination
Does not leak meaning no mess
No wasted lubricant
Light weight allows for safe application
There is no personal contact with the lubricant
The rope is able to be lubricated from a safe distance
VIPER Mini KIT INCLUSIONS
The Viper Polyurethane Seal is the heart of Viper WRL Systems and effective lubrication. Its unique seal design and carefully tested polyurethane-blend material allows the lubricant to effectively penetrate into the core of wire ropes, where corrosion is most critical and often undetected. 
Viper MKII Seals have also been field-tested and improved to be extremely durable and wear resistant, while retaining its flexibility to achieve best "grease massaging" effects into wire rope core. The Viper MKII Seals can last up to 12,000 – 15,000m of rope lubrication.
It is recommended that wire ropes be physically measured prior to ordering seals as ropes in service can stretch and sizes may vary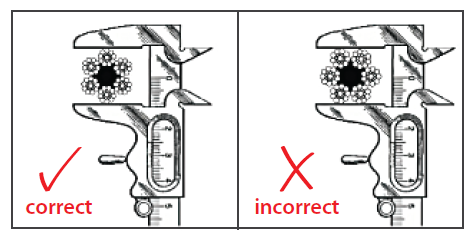 • Construction and Service Cranes
• Deck Winches
• Anchor Ropes
• Mobile Cranes